THE PERSON BEHIND THE BRAND
Meet the person behind the brand MA-CIEL Kidslifestyle©
My name is Maciël, married to Jeffrey (since 1999) and mother of Milan (2001), Finn (2003) and Raf (2006). Together we live in the beautiful village Asten in the South of The Netherlands. I am a real family person, love good food, red wine, cappuccino... Fresh flowers in te house are a musthave and I also like to have a lot of green plants inside. Spring and summer are my favorite seasons and we love to go on holiday to Italy...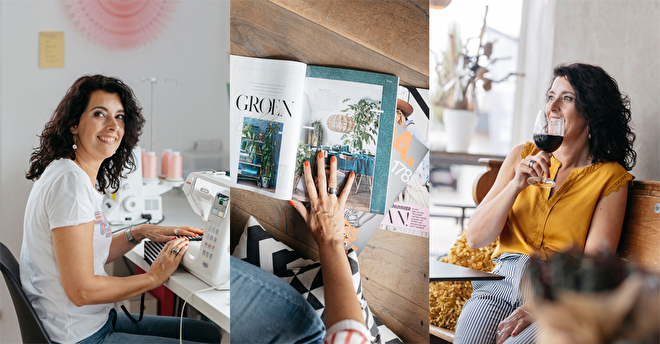 I started with the webshop www.ma-ciel.nl in 2010, a webshop filled with handmade babygifts and accessories for kidsrooms.
Five years later I started another webshop, particularly for retailers, this one!
Meanwhile there are about 30 shops in The Netherlands and Belgium That sell products of MA-CIEL Kidslifestyle© and we also have a sellingpoint in The United Kingdom and one in Switzerland. That makes me super proud!!
I combine this wholesale shop with my other webshop and sometimes that's rough, but most of the time it's fun because I love my job!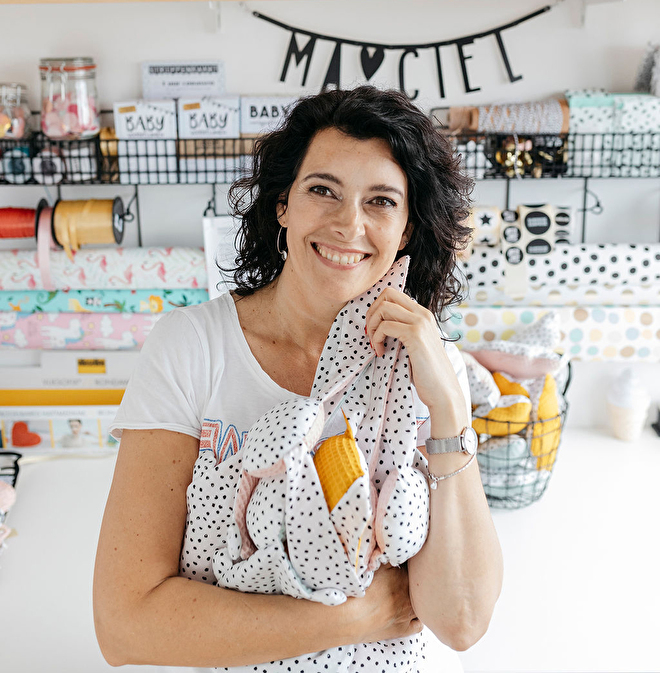 MA-CIEL Kidslifestyle© is a one womanshow without employees. (When it's really busy, I mean like crazy... than my sister helps me out and I also ask one of my boys to help me out sometimes by doing little things like cutting fabrics or go to the postoffice). But most of the time I do everything by myself: designing, cutting fabrics, sew all of the products, wrap orders and send them, mail contact, administration, the purchase of materials and lots of other things...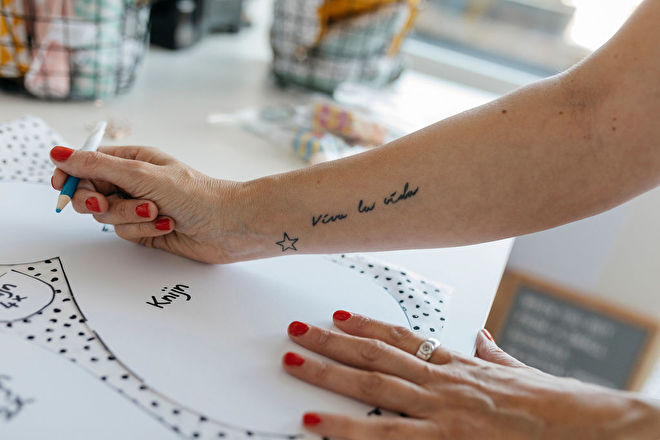 All of the products of my collection are handmade, that takes time.
Therefore the deliverytime is 5 - 15 workingdays
But it's gonna be worth the wait, I promise you that :)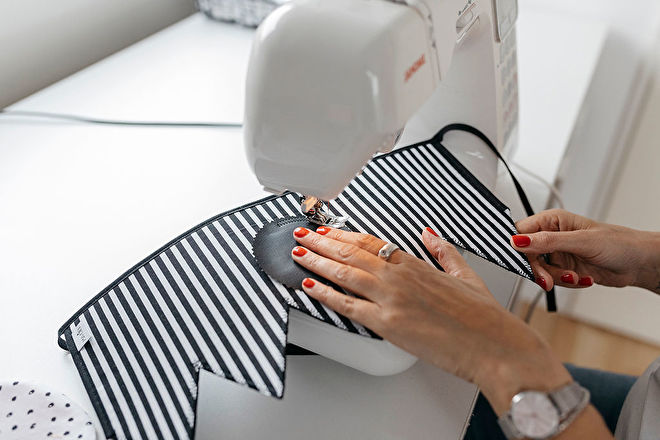 Do you want to learn more about me or the brand, please follow me on Instagram: @ma.ciel.kidslifestyle
With love, Maciël